Designer makers of high end Millinery and Hat making kits.
Providers of fashion related courses and workshops for adults and children from the studio also for the education sector.
Include number of employees: Partnership of 2
HATSONHEADS is located at The Artisan Design Studio in Lincoln. The modern and contemporary studio is used by Fashion Designers Angela Coupe and Carol Robinson for designing and making Accessories for their fashion Label HATSONHEADS.
Angela and Carol are already a successful partnership and since graduating from The University of Lincoln they have exhibited Millinery Catwalk Collections at The Alternative Arts London Fashion Week, Bath Fringe Festival and Lincoln Castle. Collections have also been exhibited at The Hat Museum, The Hub Gallery, Friar Lane Gallery, Harding Gallery, Usher Gallery and Artworks MK. The Duo both reached semi Finalists level in The Hat Designer of the Year Competition 2006 – 2007. Their latest accolade is to be presented with a 'Hatty Award 2009', for showing leadership and inventiveness in the headwear industry for their Designer Hat Making Kits and Millinery Courses.
The Designer Hat Making Kits have been created using 4 Hatsonheads unique designs and are available in 15 different colour ways. The kits have been ordered by John Lewis and sold in 17 of their Haberdashery departments throughout UK. Angela and Carol have also appeared on BBC Dragons Den with their Hat Kits.
When Angela and Carol are not exhibiting they can be found at the studio designing and hand tailoring Millinery in a range of styles, they say 'We don't make ordinary hats, we create spectacular, individual, head turning head adornments with a hint of humour and quirkiness, perfect for a day at the races a wedding or just for the joy of wearing a stunning hat'.
The Artisan Design Studio is also the venue for a host of fashion related daytime and evening IN2Fashion Courses including Millinery, Hat Making Hen Days, Pattern cutting, Dressmaking, Corsetry and Fabric Jewellery.
Hat Making Days and IN2Fashion workshops are also available for Schools, Colleges, Ladies Lunch Clubs and Corporate Events. Angela and Carol are currently contracted to work with the 'schools improvement service' (CFBT) Schools Fashion Academy helping secondary school students to produce Catwalk Collections to be exhibited at The Epic Centre in 2011.
An opportunity to work with a unique design business gaining valuable work experience and insight into how a small fashion business operates in a rural environment.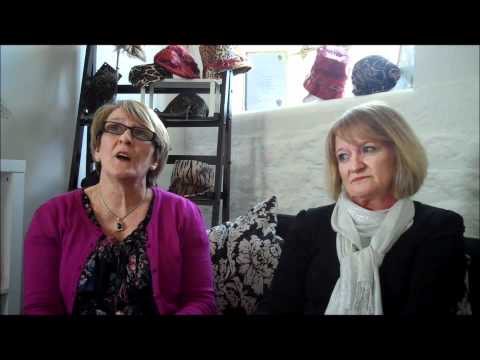 We have not had any graduate positions in the past we do hope however that this might be a possibility sometime in the future. We may be interested in a graduate or student to help us with marketing/PR/online activity.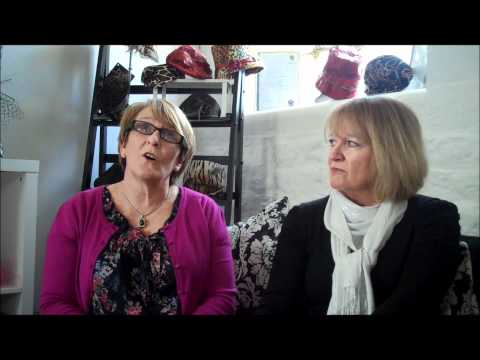 See videos in the above sections.